The KitLaser M3000 is a powerful, military grade laser flashlight which deserves five stars for stylish design, outstanding performance and superb technology. Its excellent laser diode is made of red copper which bring this laser an unlimited duty cycle (can keep running until run out of power). Adjustable focus, creative two modes design and waterproof shell makes it a wonderful performance at outdoor activities.
About the modes
Single Mode: On/Off (full power)
Multi Mode: Low power, half power, strobe, full power, SOS and electronics lock.
How to use
Insert 2pcs 18650 li-ion batteries into your laser
Wear your laser goggles before starting it
Push the tail button to turn it on
For single mode, adjust the focus to get the beam you want
For multi mode, half-tap the tail switch to cycle between each mode (focus adjustable as single mode)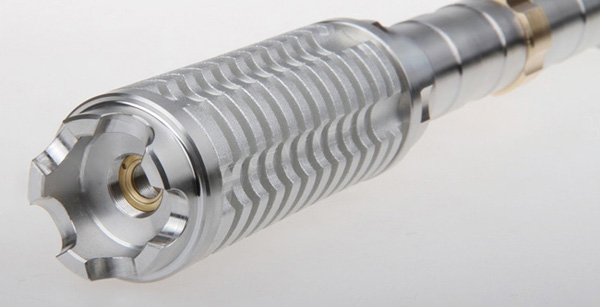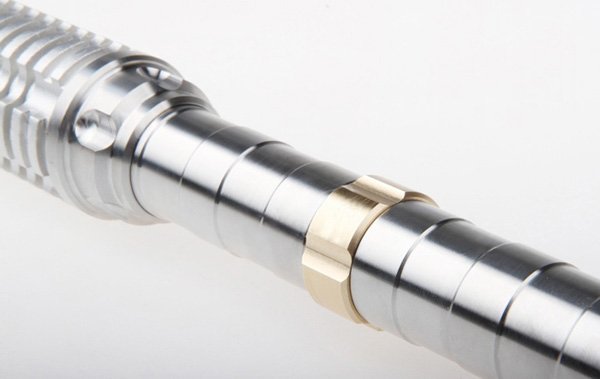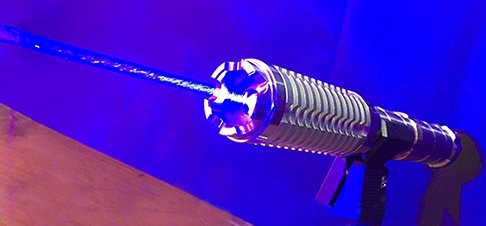 Product Spec
Brand
KitLaser
Model
KL-M3000
Shell Material
Stainless Steel with Copper Heatsink
Size
250mm x 35 mm
Weight
450g(15.87oz)
Class
IV / 4
Wavelength
465nm
Output Power
3000mW / 3W
Warm - up Time
None
Power Supply
2x 18650 Li-ion Batteries
Duty Cycle
Continuous (100%)
Warranty
One Year
Notes
Wear you safety goggles before using your laser, since its high output power
Never look directly at the laser beam even you've wear you laser goggles
This is not a toy, please keep it away from your child
Once the laser beam become weak, please charge batteries in time
Never shine a laser beam at any vehicles or eyes
Packing List
3W Blue Laser Pointer x 1
18650 Li-ion Battery x 2
Charger x 1