Apple demo laser pen iPhone the most unique accessories
The manufacturer Tangram Design Lab has launched an iPhone Smart Dot style laser pen, which is a special app for iOS, and this laser pen will make it easy for you to demonstrate on the iPhone, where you go to the big conference room or the podium, where you're going, where to point it. The laser pointer is very convenient to carry and first when not in use, the user can put it in a protective sleeve cap type, and the protective cap itself or a touch pen, can be used to touch on the iOS device. When you need to demonstrate, simply insert a laser pointer into an iPhone headphone jack and run the accompanying software to instantly turn the iPhone into a wireless remote control. The founder of the Tangram Design Lab is introducing the Smart Dot laser pointer, and, "Smart Dot is a new concept that's applied to peripherals, and it's more creative than the current mobile accessories. It will provide consumers with different value, we believe that it is intelligent mobile phone users are in urgent need of products. "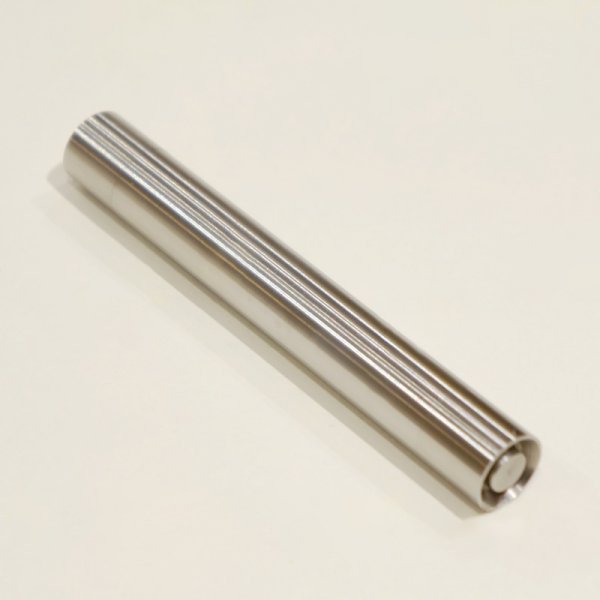 As mobile phones gradually become a must-have in people's lives, more and more accessories are starting to appear on mobile phones. The new laser pointer is one of them, with a 3.5mm plug that needs to be plugged into a phone's headphone jack.
It's compact and doesn't require a battery, and can be easily manipulated on the phone's screen. In order to facilitate more users, it also has two kinds of different shapes to choose from: one kind is together and touch screen pen shape suits "pen", another is as "famous brand" style pendant, don't know which one you prefer?