High-tech laser pointers can help surgeons mark the brain tumors
UK hospitals are now testing the laser pen, on the edge of the knife close to the tumor area will glow like parking radar "beep" sound, let surgeons know they have been close to the edge.
Brain surgeons often say that removing a brain tumor is just as troublesome as removing a spider from the jelly.Too few would be tumor regeneration, too many would remove too many normal tissue to make the patient disabled.
Now the British hospital is experimenting with a high-tech laser pointers that emits a "beeping" sound like a parking radar on the edge of the tumor's edge, allowing surgeons to know they are close to cutting edge.
Neurosurgeons at imperial college London began using a pen probe Core, and the device emits a near-infrared scan that can distinguish between a tumor and a healthy tissue.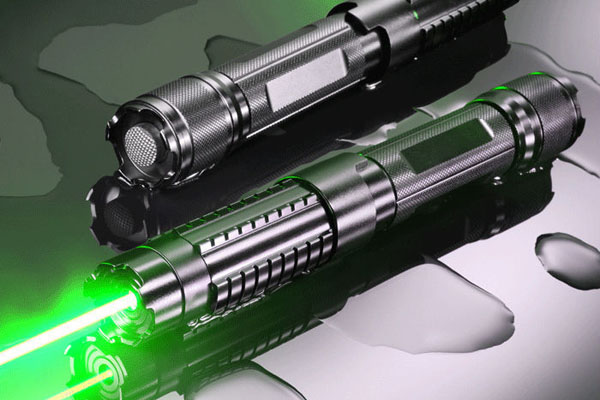 The device can tell a difference in a second and alert surgeons when approaching a health organization.
In Canada, where Core has been successfully applied to skin cancer surgery, surgeons hope that Core will remove most of the cancerous growths and speed up the procedure.The device was first applied to brain surgery at imperial college last week and is expected to undergo clinical trials of 30 patients next year.
One of the main obstacles to brain surgery right now is that it is difficult to distinguish between normal and tumor brain tissue, and so it is with a microscope.Surgeons can only use microscopic surgical procedures to ensure that the removal is a tumor tissue.It takes 90 minutes for the biopsy to be returned to the surgeon, and the patient must stay on the operating table.
The surgeon has a Core to replace tissue samples, and a laser scan at the top of the probe changes the chemical composition of the brain tissue.The vibrations of the tumor molecules in the laser are different from those of the health molecules, so there are differences in the way the light is reflected.
When the probe device receives the reflected light, the signal will be processed by the computer and then whether the tissue is cancerous.
Core can shorten the three-and-a-half hour operation to 30 minutes.The manufacturer of the device hopes that Core's successful experience of skin cancer will be replicated at imperial college London.