This 532nm green laser pen is small and portable, can send a variety of patterns, is one of the necessary tools for today's entertainment. The kitlaser has a variety of colors for your choice, black, gold, blue and red shell. Output power of 100mw, can achieve the effect of combustion, ignite the match. This 532nm 100mW 303 laser pointer is one of the 303 Lasers. To make good use of this famous laser, a 8 in 1 pattern lens is included as a gift. With which you can create romantic varied patterns at all kinds of parties. As one of the most popular laser pens today, it has a variety of patterns, can match the advantages of matches, so it is often sent as a gift. Put this laser pen as a gift for people, not only look high-end generous, so you have more face, more on the grade. Kitlaser will provide you with the best quality goods to the lowest price of the whole network to buy, you can enjoy the service of God, we promise a one-year warranty, if you are not satisfied, you can return or replace the goods, to provide you with the most Good after-sales service, what are you waiting for? Go to the store to buy a laser pen that belongs to you. Of course, you can also give this as a gift to your friend, which will further narrow your relationship with your friend. We look forward to your arrival. Limited quantity, first come first served!
Features
Focus adjustable, easy to handle.
100mW output power, can burn matches, cigarettes easily.
Double protections, built-in safety lock and laser goggles.
Bright green beam, beam distance comes to 1500m.
5 external caps included, each cap creates gorgeous patterns.
Gift: 8 in 1 cap, emits eight different wonderful patterns.
All lasers from kitlaser.com own a 12 months Warranty.
Product Spec:
Brand
KitLaser
Model
Laser303
Shell Material
Aerometal
Size
147mm x 20mm
Weight
95g
Class
IIIB / 3B
Wavelength
532nm
Output Power
100mW
Beam Distance
1000m-1500m
Power Supply
1 x 18650 Rechargeable Battery
Duty Cycle
Continuous (100%)
Warranty
12 Months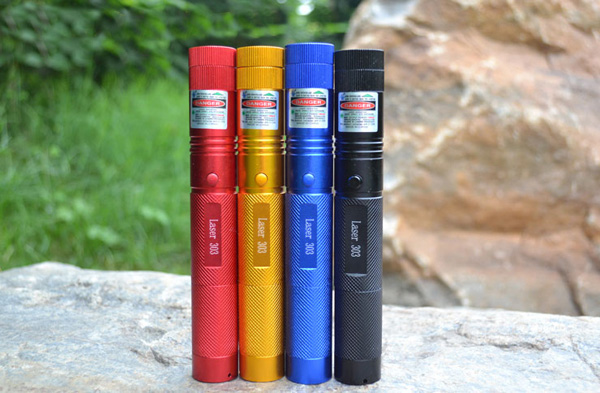 A variety of pen body colors for your choice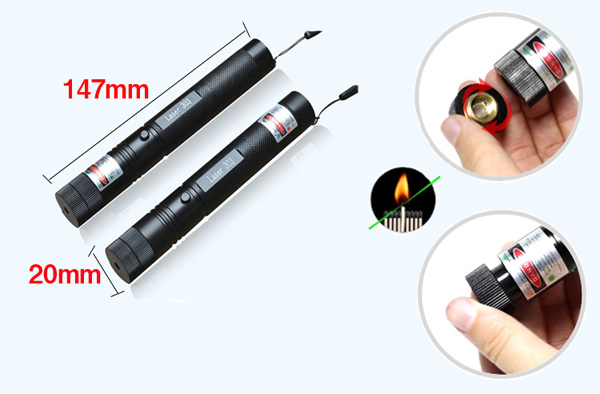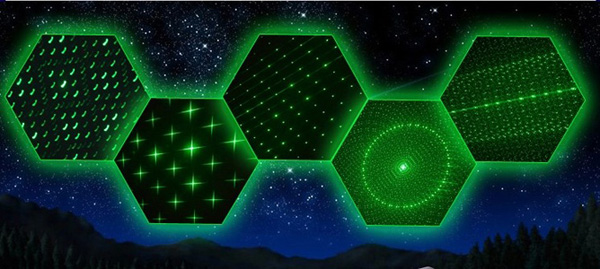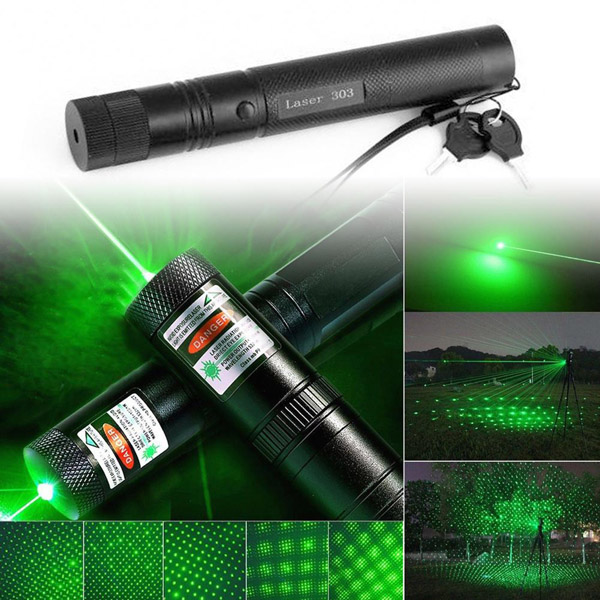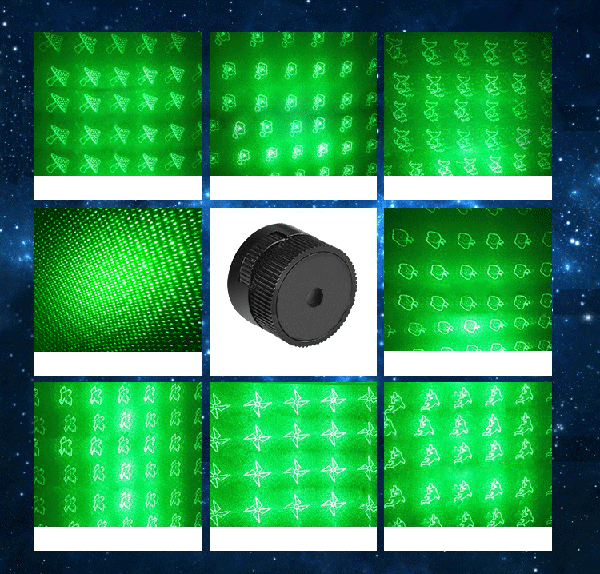 A variety of beautiful patterns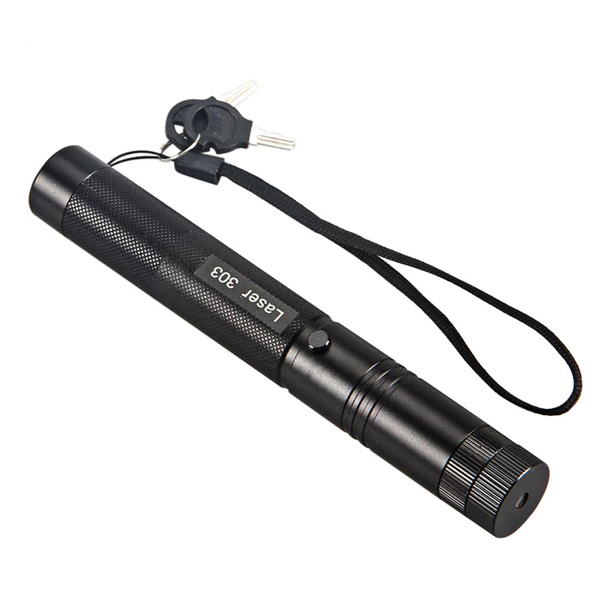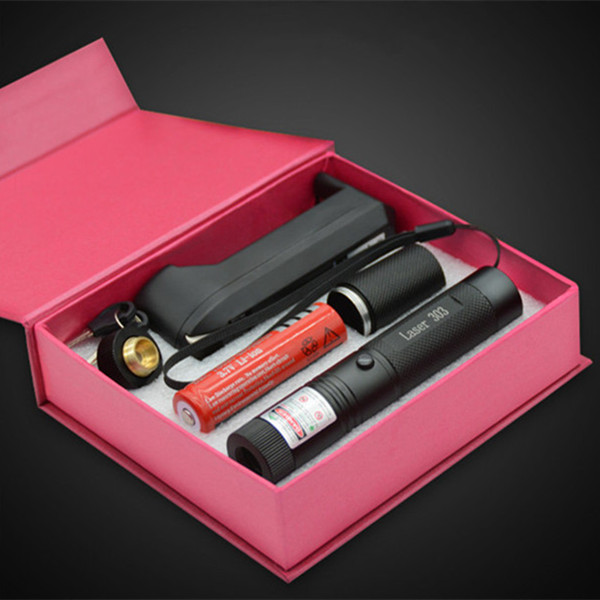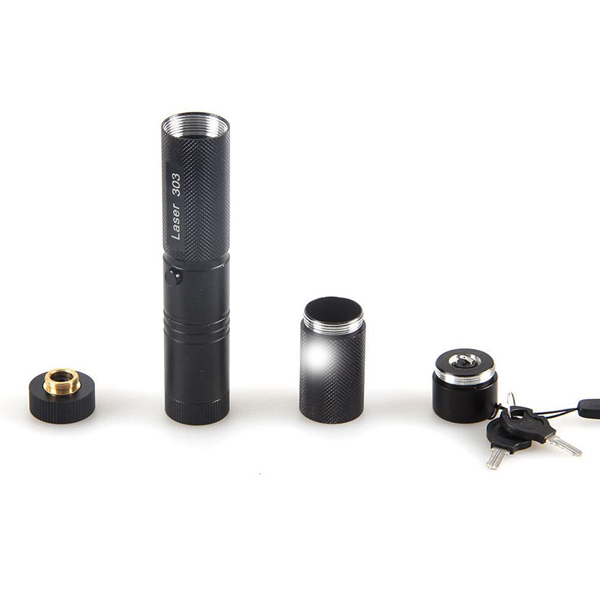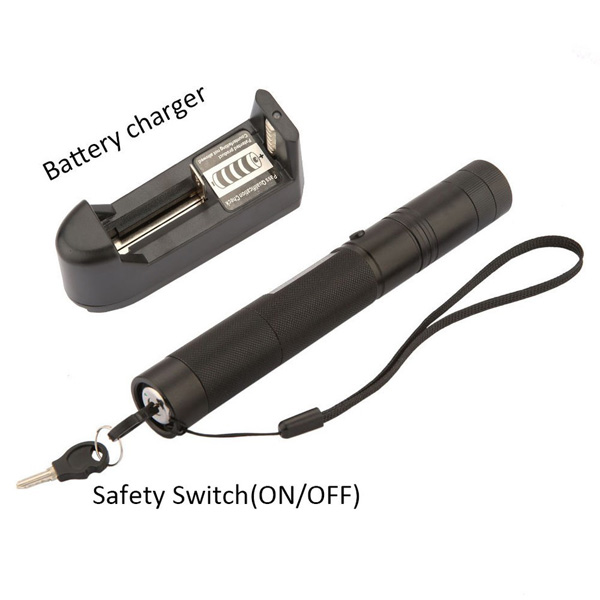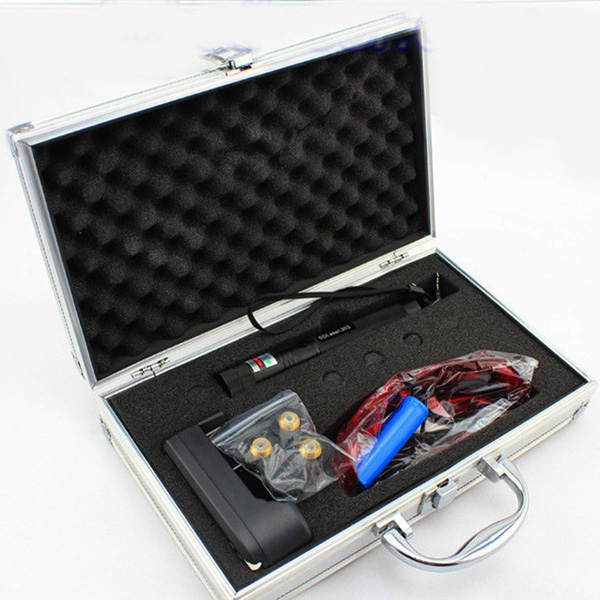 Box and packing list
Packing List
1x Laser Pointer
1 x Laser Goggles
5 x Pattern Lenses
1 x 8 in 1 Lens
1 x 18650 Lithium-Ion Rechargeable Battery
1 x Charger
1 x Aluminum box