The KitLaser Oxlasers 5 in 1 green laser pen , 5 kinds of stars effect, the latest 5-in-1 green star green pen, it not only has the effect of ordinary stars green pen you can also replace the different Star head, you can not according to the pattern, style new, pattern and more, each pen is equipped with five heads, patterns are filled with stars, birds nest, time and space tunnel, square dot matrix, single point beam below 5 The pattern of the effect of the map, the stars flashing, green little, pattern diversification, can increase the entertainment Music. The location of the romantic atmosphere, more able to show the taste of fashion life, so the image of the famous said: sky, rain, fire insects, etc. is one of the best gift of modern city gifts! Add to card and buy it.
Main Parameters:
Output Power
5mW | 10mW | 20mW | 30mW | 50mW
Wavelength
532nm
Beam Color
Green
Pen Size
13.5mm x 160mm
Circuit Control
APC Line
Operating Current
I < 450mA
Working Temperature
+ 20 ℃ ~ + 30 ℃
Storage Temperature
+ 10 ℃ ~ +40 ℃
Operating Voltage
DC=3V
Power Supply
2 x 7th Alkaline Batteries
Warranty
1 Year
Use Tips
Rotate the front of the optical port can be adjusted to different points of the stars effect, the replacement of different head can change the different patterns, you can also open the pen, you can use when the ordinary green pen, that is, the issue of linear green, Can be used to illuminate. Long time not used, please Remove the battery. Winter use, the green laser may need to preheat for a period of time to achieve the best brightness, we recommend that you can put your clothes in the pocket, and then into the battery, continuous light time not more than 1 minute for the better! To prevent the laser aging, or overheating and damage to the laser LD or module!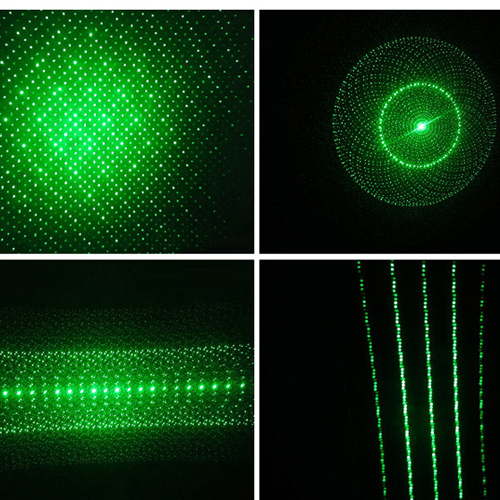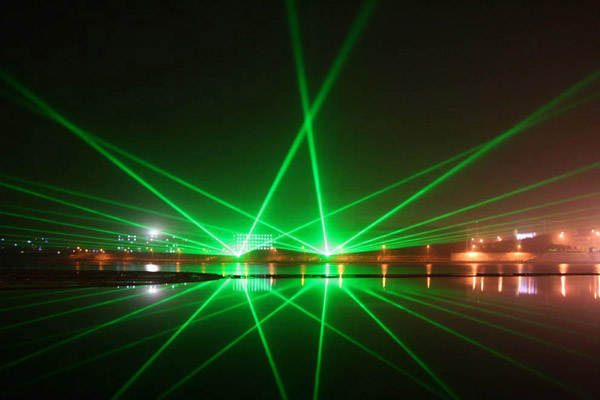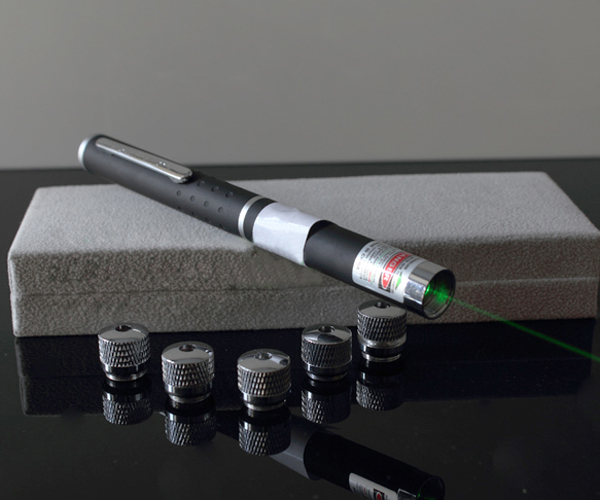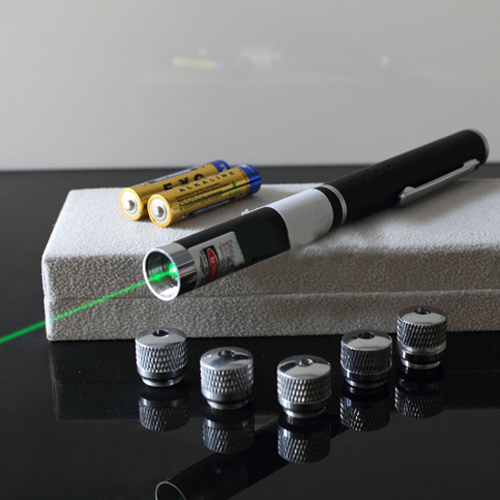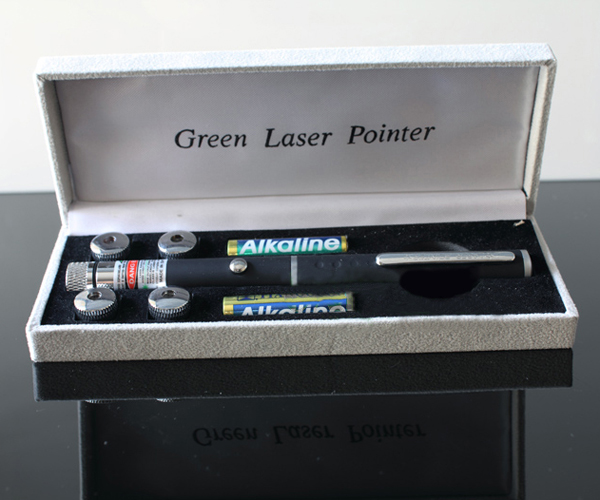 NOTE
At room temperature, you can start to use the most bright, continuous light not more than 30 seconds.
The laser is harmful to the eyes, do not look at the eyes, the power of more than 50mw green pen, do not look at the human body, remember!
Please keep this product away from children, to prevent the use of improper use of children dangerous. It is best not to use the time, the battery removed to save another, so even if the children come into contact, because no battery can not use.
If you find a serious reduction in the brightness of the laser beam, please pay attention to the battery charge or replace the battery.
Wear laser goggles at the appropriate wavelength when using lasers indoors or at close range! Avoid direct eyes with eyes!
Fetch the battery out when not in use.
Products List
1 x Green Laser Pointer
2 x 7th Alkaline Batteries
5 x Laser Pen Caps
1 x Gift Box